Portfolio – My work from different angles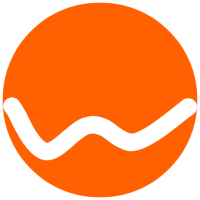 With this Portfolio I use the opportunity to present my photography and my digital work. 

It shows where, what and how I shoot and it demonstrates the fields I mainly work in from different angles. For easy navigation I created the following categories within the portfolio: ​ Animal , People , Black & White ,  Black & White plus one , Cards . Composites . Flowers , Outdoors and  MishMash .
Press Photography taught me, that every photo has to tell a story! "Great photos speak for themselves, they make reading captions almost unnecessary", used my chief editor to say during my apprentice years. According to his teachings I tried to become not only an efficient photographer but also a creative one. I started to not only "snap" an image of what was in front of my lens, I actually tried to put a thought behind it, a thought which would turn into a story eventually. I never forgot his words in my later years in journalism, advertising and marketing. Until today I remember his rule "Let the photo tell a story!" ​

Post production & digitally processing – Creating "new from old" & making photos stand out
If you are taking photos you know you've entered the digital age. Today, after taking a photo you're not done, you still have to convert your digital data into the photo you wanted to shoot. You have to process your digital file. Luckily the days in the darkroom are over, and developing negatives or the long waiting time to finally see the paper prints are nothing more than only memories today. Don't get me wrong, like everything old it had it's charm, but we've moved on to a more efficient way to deal with photography. Thanks to digital photography, we now can easily and fast check if a shot turned out the way we wanted it. Right then and there, when we shoot. A short glance at the viewer of the digital camera is all what's needed to be done. And after the shoot, we don't need to deal with film negatives anymore, we download the images we shot with our camera onto our digital devices, preferably onto a PC, laptop or notebook. Unfortunately or fortunately - however one would want to see it - this is not a choice any longer but a must. Especially if the photos were meant to be shown to others, printed on paper or going to be digitally processed.

Digital file processing and post production opened a whole new playground for creative people. Using the right computer software and most of all knowing how to use it best can make a photo you would have thrown out years ago to a piece of ART today. Post production offers so much more than removing noise and dust spots, cropping, balancing the white, adding contrast or reducing the brightness. It comes with so many advantages and only the one disadvantage: you have to learn how to do it! 


Please scroll down, click at any category and take a look my work. Enjoy what you see.