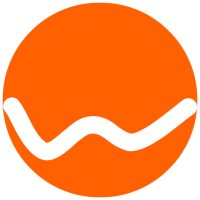 Don't you sometimes wish to know more about an image you're looking at? 
I'm not talking about photography details, what speed, which aperture, etc., I'm talking about the little stories around a photo, the comedy, the drama, the anecdotes, the long and short 
of it.
If so, you came to the right place, h
ere you get what you want. Keep in mind,
even though I do scratch the surface of some photography technical details at times, 
I don't teach photography
here, so
don't expect great detailed explanations about how to take shots. And sorry, this also is
not a travel blog, even though a good part of my images are
the result of travels through the world and I do write about it. 
So what is it exactly and why am I writing this, you ask?
Good question. The simple answer is: Whenever and wherever I photograph lots of thoughts
cross my mind, thoughts I feel I should share with you. Mostly about stuff I consider worth
or at least interesting to know.
But mind you, what I share with you is meant to be funny, sarcastic, amusing, humorous, ironic but in general entertaining.
My goal is not to teach or lecture, my intent is to guide, to entertain and to earn a smile or two with my photography.
Here at the blog, I invite you to check out the excerpts of my stories and if you like,
from there you can navigate to the full stories and photo galleries. For those who are interested
to read according to their geographical preference about my travels you can choose "
Places
"
in the menu and from there explore "
Austria
", "
Italy
", "
USA
" and "
World
" or navigate
directly to the country of your choice in the menu. And please know,
the writing throughout
wostphoto.com
is done by myself and expresses exclusively my opinion.